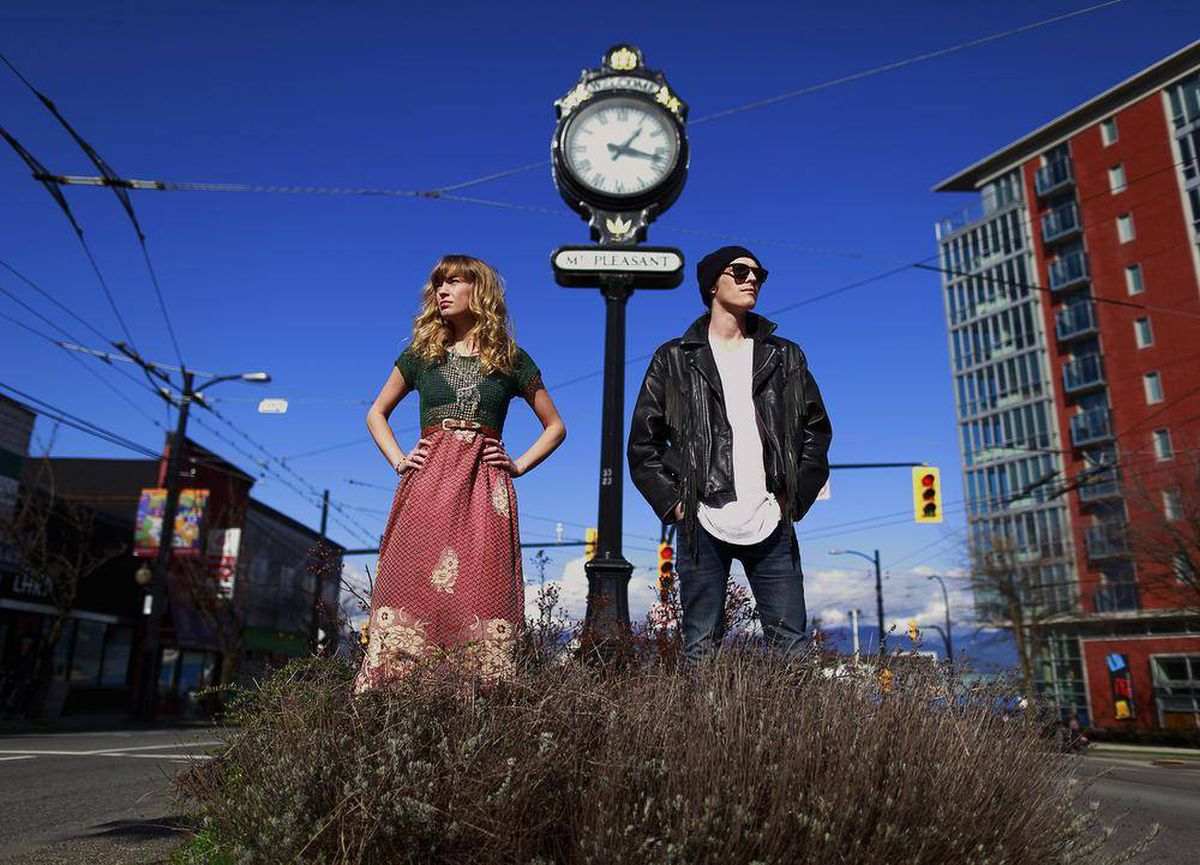 Interested in writing a guest blog for us?
The TrueView team launched Live Discovery, the latest update to their app today, bringing them one step closer to reinventing the online dating industry for the better.
'We are super excited about the new Live Discovery feature, which has been in the pipeline for a while now,' says creative director and co-founder Matt Verity, who left design agency Glue Isobar where he was associate creative director to start TrueView after the team won a place on O2 and Telefonica's Wayra accelerator program.
'We take every update or redesign very seriously, and make sure it's what our users want. We set out to make meeting the right type of people easier than it currently is on all other dating services. We have made the user experience much more akin to a social network, which allows people to reveal their true personality and remove the stress and expectations that come with the other, more expensive and formulaic online dating services that are out there. We want people to use our app like they would Instagram, Twitter or Facebook. You just hang out, meet new people and get genuine insight into who they really are and not just what they say they are.'
TrueView entered the Apple App Store in January 2013 and is seeing some great uptake. Its approach to online dating taps into how much smartphones are integrated into people's daily lives – this is the dating app for the social media generation.
Business brain and co-founder Andrew Ibbotson, a self-confessed failed online dater, was the catalyst behind TrueView. His poor experience encouraged him to develop a fresh approach that will change how people look at online dating and create a whole new experience.
'We want TrueView to be stress-free, fun to use and make it really easy to meet the right type of people. We are small but we have huge ambitions. Over the next year TrueView will continue to innovate and evolve into the service we know it can be. We're happy that so many people are already connecting and going on dates via TrueView, which has made us work even harder to get the new Live Discovery update out – we believe that this version of TrueView will transform how people use our app. The images are now much larger and cropped, encouraging users to investigate a person's profile and discover more than just a picture. We never wanted to serve up hundreds of results, just the right ones. With Live Discovery you can meet people who are doing similar things to you – whether you're having cocktails, watching the same TV show or at a live gig – and immediately strike up a conversation.
'Our little east-London start-up is moving closer to being the best dating app in the UK. We welcome our users feedback and evolve the product based on their experiences and how they use it. Live Discovery is the first major update for us, but we have some really exciting features in the pipeline, including moving to mobile web, which will allow us to grow our reach and encourage even more people to connect'
Damian Mitchell, the TrueView technology guru and co-founder, also left Glue Isobar where he was former head of development to join the fight to improve the online dating landscape.
'We are aiming to do one thing really well: to improve people's online experience, which in turn will give them a better offline experience. Going on that first date is really stressful, so we set out to recommend like-minded people and give up-to-date insights into their personality so you have relevant things to talk about when you meet in person.'
Senior developer and platform evangelist Rob Gibson, who recently joined TrueView after four years as Development Director at Glue Isobar, has made a huge impact in a short time.
'It's a great project. Taking real user feedback and data to influence how the project evolves is really exciting. Live Discovery was part of the original concept, so I'm really happy to have helped implement it as it changes the look and feel of the app and moves it closer to the original proposition.'
The Live Discovery update is available now… why not download it and see if you discover the right person for you.
If you want to know more about TrueView or want to help the cause then please do get in touch.
support@trueview.me