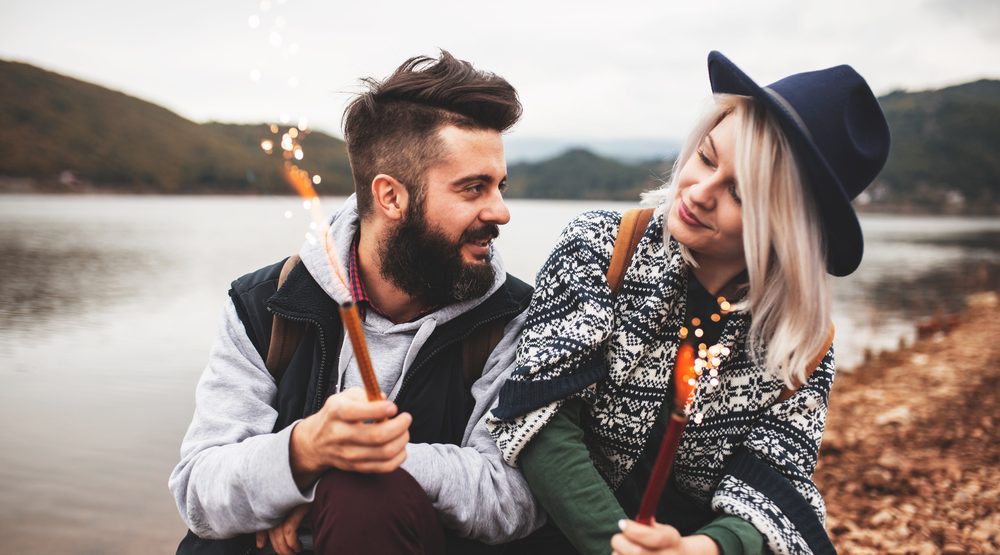 Download TrueView for FREE here
Our lovely friend and UK online dating expert Susan Quilliam has kindly agreed to take time out from writing books, columns, sharing her wealth of online dating knowledge at the School of Life or filming for her Channel 4 show, "How to Make Online Dating Work" to share some of her valuable advice with us. If you want to know more about Susan and how else she can help in your online dating quest then her links are at the bottom of the page.
HOW TO RIDE THE DATING ROLLER COASTER – SIMPLY PHONE A FRIEND…
Susan Quilliam
OK, let me be honest… If you're looking for love online, you're riding an emotional roller coaster.
And that's nothing to do with the site you choose, the profile you write or the photo you post. It does have everything to do with the fact that A: dating of any kind is always a bit of a challenge to the soul and B: this internet lark is very new and all of us are still getting up to speed.
I guess you don't need me to go into detail about just how dating of any kind is a challenge. For a start, however beautiful, bright and cool you are, you're always going to have a slight crisis of confidence at the thought of putting yourself out there (if you don't have any sort of confidence crisis then you're probably so overwhelmingly arrogant that you're probably going to fail at love anyway).
Then there's the horror of being rejected – and yes, you will be rejected unless you leap undiscerning into the first online contact who shows any interest, which means you'll probably fail at love just as badly. And then there's the fact that when you come to meet up with the Wondrous One you've been emailing for the last fortnight, there's statistically a much more than even chance that you'll just take one look at each other and feel your heart sink. Then it's back to Trueview…
Which brings us neatly to B) – that internet dating as a system is still an unknown quantity for most of us. So that most of us – that means you and all your potential Wondrous Ones – are still learning how to drive the system.
So we can fall at the first hurdle of deciding what we want from a potential partner and not know who to choose. We can fall at the second hurdle of writing our profile – one reason why TrueView's tagline "Don't sell yourself. Be yourself." is such a stroke of genius. We can fall at the third hurdle of making connections online – or the fourth hurdle of meeting up face to face… and then we can find ourselves in Heartsink country again.
Let's be clear. All this is not our fault. In fact, it's no-one's fault. If we do fall at these hurdles it's not because we're socially incompetent or losers. It's because we don't know how to do this stuff – and neither does anyone else. Our grandparents didn't date online. Our parents (probably) didn't date online. Right now in 2013 neither we nor any other human being knows everything there is to know about the online dating process. Which means that the emotional roller coast is not just about searching for love. It's about learning a whole new system of how to search for love and about putting up with everyone else's faux pas while they also learn how to search.
Is there an answer to all this? I don't believe it's to stop looking for love – and it's not to stop looking for love online. I believe in online dating not only because I've myself done it successfully, but also because I think online is a superb way forward for human relationships. But – and it's a huge but – I do think that all of us need support while we date. All of us, in short, need an 'Online Dating Buddy'.
What? I hear you cry. I'd rather die than buddy up with someone for this most private of activities. Are you suggesting I let someone else witness my wobbles? Let someone else see me get rejected? Let someone else observe my love-search disasters?
Yes, that's exactly what I'm suggesting. Because that's what I did – and it worked. Here's how. When I first started online dating, it was because of my old friend John – who's not only researched the online dating process but is also married to someone he met online. John suggested I date online, then he held my hand while I did so, while I worked out the kind of relationship I wanted, wrote my profile, made the contacts, lost the contacts, made the phone calls, set up the meetings. got my heart a little bit broken and then picked myself up and did it all over again until I got a result. And frankly, if I hadn't have had John at the end of the phone to wobble on, I probably would have given up online dating after a day or so.
One huge lesson I learned early on was that having someone to handhold you in the online dating process is always extremely useful, and sometimes essential. In short, you need a buddy. That could be someone who (like John) has online dated themselves, has had some success, has learned the ropes. It could be someone who has not online dated themselves yet – but wants to to do it and will do it along with you. It's at least someone who believes in online dating and is keen to support you through the process even if they're not doing it themselves. (It could also be someone who offers professional buddying – coaching in online dating. For more details of that, see the PS at the foot of this blog.
For all of these possibilities, an online dating buddy needs to be someone who knows you, likes you and wants you to find love. Who believes in you and helps you to believe in yourself. Who can hang in there when it all goes a bit wrong, and can celebrate with you when it all goes wonderfully right. And in general can simply be with you on the roller coaster.
So, right now, think about it. Think which of your family (Mum, Dad, big brother, little sister, son, daughter) would be willing to support you. Think of which friend (or neighbour or colleague) would be willing to sign up with you. Think of someone you'd like to share the laughter (and the tears) with along the way. Then – right now, while you're near your email – pop a quick message to them asking if they'd consider buddying you for, say, the next month or so. They'll probably be hugely flattered. And if they say yes, they'll certainly be hugely helpful.
I started with honesty, and I'll end with it too. Having an online dating buddy won't guarantee that you find love. But having a buddy will make it much more likely that, however steep and gaspingly scary the emotional roller coaster of the online search is, you'll get more out of it and have more fun riding it with a buddy than if you do it alone.
Susan
PS: OK, here's the advert. My aforementioned friend John and I have a website where we offer our (free) 16k-word Ebook which lists all the guidance on online dating we've gathered over the years, and where we give details of our (paid) courses and coaching on online dating. If you want to get more support for your online love search, visit Susan here
Download TrueView for FREE here